HIGH-QUALITY




ROTARY PHASE CONVERTERS
Our mission is to provide quality power solutions that support our customer's growth and help them to realize their dreams!
American Rotary is Your Complete Source for Industrial Power.
We strive to bring innovation and peace of mind to all our clients through creating quality three phase power products that you can depend on.
What are Phase Converters?
A phase converter is a machine that uses a motor or capacitor to convert single-phase power into three-phase power. If you have a shop with machinery that requires a heavy electrical load, you probably need three-phase power to use those machines.
Most electrical services only provide single-phase power and, if they do offer three-phase, it's time-consuming and expensive to install.
A phase converter is cheaper, easier to install, and can run your three-phase equipment by converting the single-phase power from your utility company to the three-phase power needed to run your equipment.
WE ARE AMERICAN-MADE!
Call us TODAY to order! 1-888-743-6832
Phase Converter Wizard
When sizing for a Rotary Phase Converter it is best to size with a 2:1 ratio to ensure you will have enough starting capacity. This sizing guideline will protect your equipment long term and ensure it performs at its highest efficiency.

Try out our Phase Converter Wizard by selecting your equipment type and inputting its total HP rating to see which converter series and size would be best for you.
For models 75 and larger please call us at 1.888.743.6832
PHASE CONVERTERS BY APPLICATION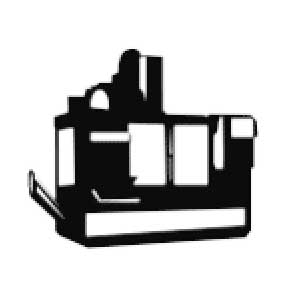 Wire EDMs, CNC mills, CNC lathes, manual mills, manual lathes, and other presicion machining equipment can all be powered by the stable output of a three-phase converter.
American Rotary phase converters are designed to provide precision voltage output to food service equipment such as pizza ovens, rotisseries, ice cream machines, and more.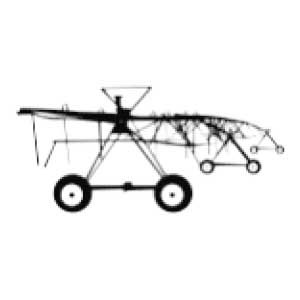 American Rotary phase converters are capable of handling the heavy loads of agricultural equipment for a cost-effective solution that saves the headache of paying the power company to install three-phase power onsite.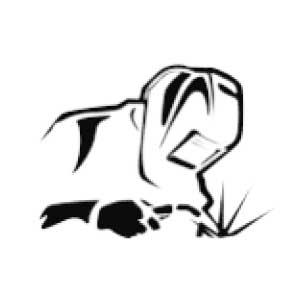 Our three-phase converters produce a balanced volatage output to power the loads of equipment like welders, grinders, benders, shears, brakes, plasma cutters, and more.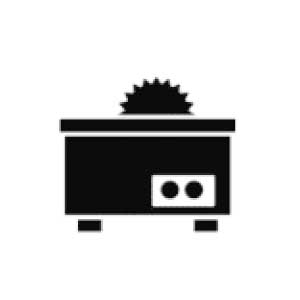 A single three-phase converter can handle the load of multiple machines for your woodshop, including saws, edge banders, sanders, planers, routers, and other three-phase equipment.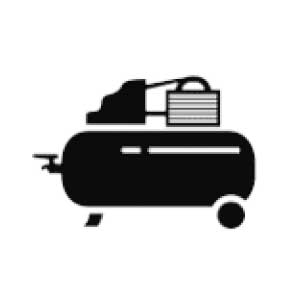 American Rotary phase converters can be found in more appllications than we can list. From air compressors to car washes to radio transmitters, our converters can provide balanced power for all your three-phase needs.
Types of Phase Converters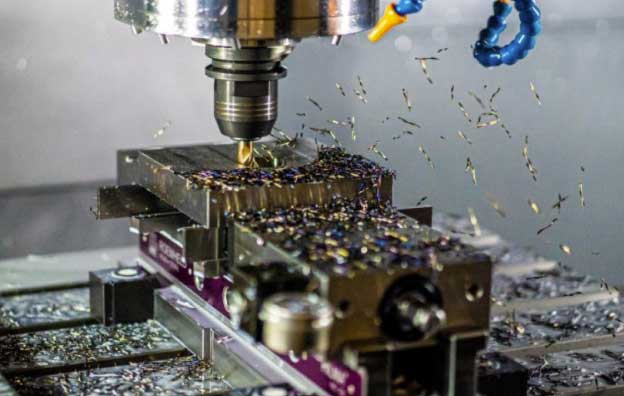 There are two main types of phase converters: static phase converters and rotary phase converters.
Static phase converters use capacitors to help start machinery under a three-phase load. Once the machine is running, the static phase converter then disconnects, allowing the device to run on single-phase power. The drawback to using a static converter is that the equipment can only run at about 2/3rds of its rated capacity after starting up.
Rotary phase converters use a generator motor to convert single-phase power to three-phase, which your equipment needs to start up and run. A rotary converter supplies continuous three-phase power to the machines connected to it for safe, reliable, and balanced operation.
FEATURED PHASE CONVERTERS
Our AMP Mobile Phase Converter travels with you for easy, cost effective 3 phase power anywhere you need it. This converter comes with our Smart Series features to handle all load types at 208-250V.
Purpose built for industrial and agricultural applications, our AI Industrial three-phase converter can help you save thousands per year versus other forms of power generation.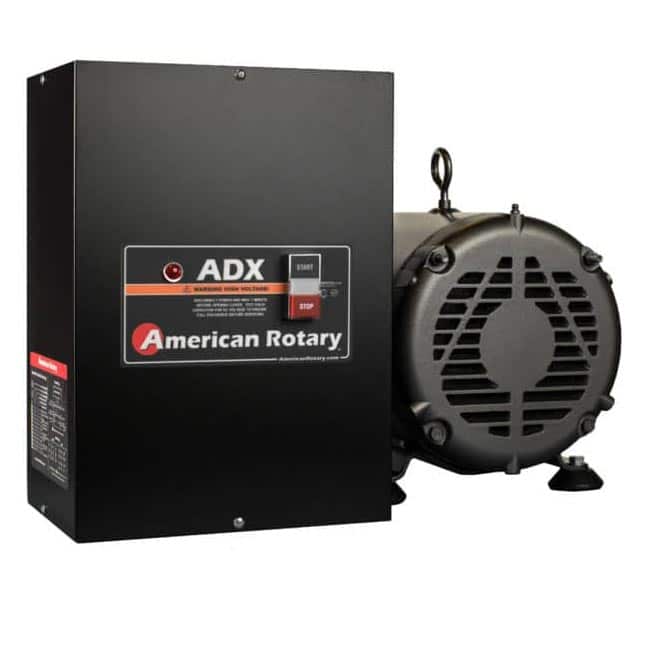 The ADX Extreme Duty Digital Phase Converter is designed to provide consistent torque to power high inertia or high friction loads while still being precise enough to power more delicate equipment.
The AD High Performance Digital Rotary Phase Converter is perfectly suited to voltage sensitive, resistive, rectified, and computer loads. three-phase equipment such as CNC, VFD, EDM, and more.
The AR Rotary Phase Converter is designed to power general purpose or light duty three-phase loads such as drill presses and table saws. Our Soft Start Generator ensures the AR is capable of running 24/7 with no duty cycle.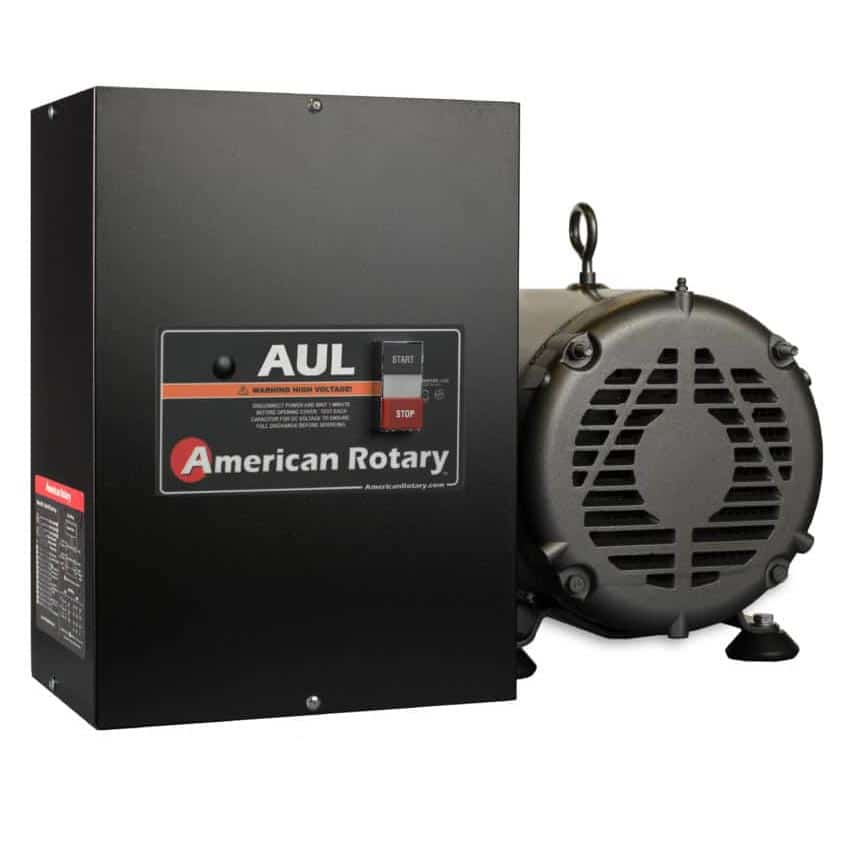 Our AUL rotary delivers all of the power and features of the ADX and AI units with the added benefit of being UL licensed. If your state or local laws require UL listed equipment in your shop, this is the converter for you.
EXPLORE AMERICAN ROTARY PRODUCTS
American Rotary Videos
See our entire collection of videos

Testimonials
So far so good. I had a unit that had been pieced together, was a pain to start, and noisy when it was running. I replaced it with the 5HP unit and could not be happier. I mounted the control box, wired it all in, and turned it on. I actually had to turn a fan off to hear the unit running because it was so quiet. I have only used it for about 45 minutes total run time but the ease of starting and quietness of operation are very much appreciated.

Don Carlton / Florida Marine
Industrial/Other

For what it's worth, I am pleased with the transaction. Prompt shipment, a follow up phone call, good packaging, and decent instructions. And when we pushed the start button……everything worked. Nice to see another company that has its act together.

Randy Strock / Infra Tech Mfg
Industrial/Other

Just a note to say thanks. My ADX 5HP Rotary is up and running without a hitch. It is quite, fast and was easy to install. It makes my old Bridgeport and Hurco knee mills run perfectly. It was worth every penny I spent and I was sold all the necessary parts I needed to make this install a home run.

Kim Kohler / Watt's It Worth LLC
Woodworking

Thanks for making such a great product. It was very user friendly to install and works perfect.

Chris Miles / Hunga Munga Broadheads
Industrial/Other
Read More Testimonials