Rubber Isolation Mounting Feet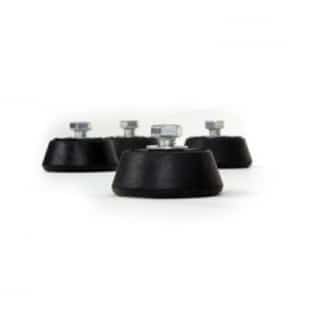 Rubber Isolation Mounts / Feet fit our 3 HP through 10 HP American Rotary Phase Converters.  Mounts for our larger converters are available.
These rubber feet are made of the best isotropic vibration damping material available.  They are chemical and heat resistant. The set of 4 come with the proper bolts and washers to fit with our custom generators.