Theresa Contreras is a skilled designer and custom automotive painter based out of Johnson Valley, California. With creative skills spanning from graphic design, custom paint, automotive design and marketing, to name a few, Theresa has made her mark in both the creative and automotive industries. Theresa got her start in her family business, LGE-CTS Motorsports, which opened in 1982. Starting as a secretary at her family's business, Theresa would fill in for custom paint jobs when painter's didn't show up for the job. After she began working on smaller jobs, she began her career in custom painting and designing. One of Theresa's proudest projects was an all-female Ford Mustang build completed in 2012 by the SEMA Women's Network. This was also the first ever all-female build to ever be displayed at SEMA!
Theresa was also friends with fellow metal fabricator, tv personality and professional racer Jessi Combs, who will also be part of American Rotary's women feature in the coming months. Jessi tragically passed away after crashing a jet-powered car while attempting to break a land speed record. Theresa and Jessi were co-founders of the Real Deal, a project which strives to empower women and change the perception of women working in the automotive industry and other skilled trades.
Today, Theresa is a co-owner, custom painter and builder for her family's company, LGE-CTS Motorsports, a co-owner and lead designer for Baja Forged and co-founder of Real Deal Revolution. She works on a number of varying builds ranging from off roading vehicles to vintage and collector cars and SEMA builds. In 2019, Theresa was a part of the team that restored Jay Leno's 1968 Ford Bronco which was displayed at Ford's 2019 SEMA booth. Theresa has made her mark on the industry and will continue to strive to motivate and inspire both women and men in automotive and skilled trades.
The Importance of Three Phase Converters in Automotion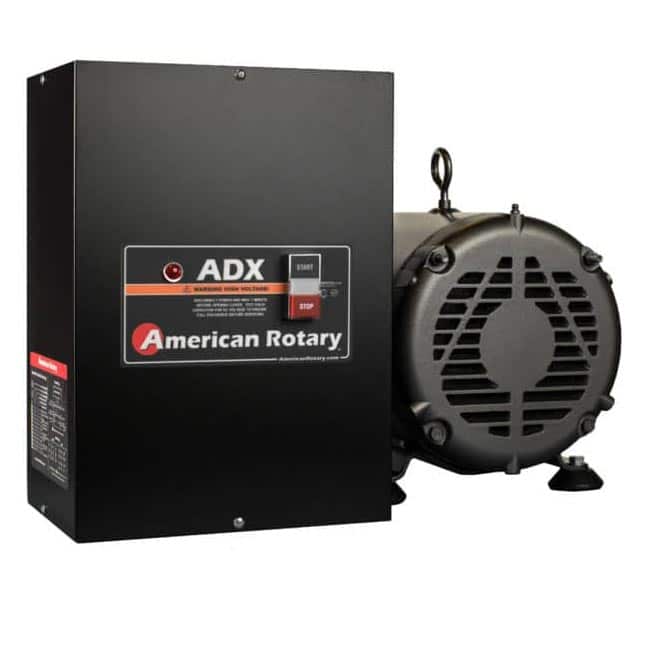 When it comes to the automotive industry, there is a wide variety of equipment needed to make your creative visions come to light. With equipment ranging from compressors to paint booths, much of this equipment may require three phase power. The American Rotary ADX Converter creates a balanced, true three phase output that will be able to power a wide array of equipment ranging from very light, general purpose loads, to extremely hard starting, high inertia loads. The ADX rotary phase converters have current control to provide consistent torque while starting high inertia, extremely hard starting loads, yet are precise enough for voltage sensitive applications such as welders, plasma cutters and CNC applications.

Need Three-Phase Power for Automotion?

Machining and metalworking is just one of thousands of industries American Rotary has been able to help with rotary phase converters.

To see how American Rotary can provide the perfect solution for your three-phase power needs, call 1-888-743-6832 to speak with a customer service representative.