American Rotary Industrial Phase Converters Facilitate Commercial Real
Estate to Create an Easier to Lease and More Profitable Property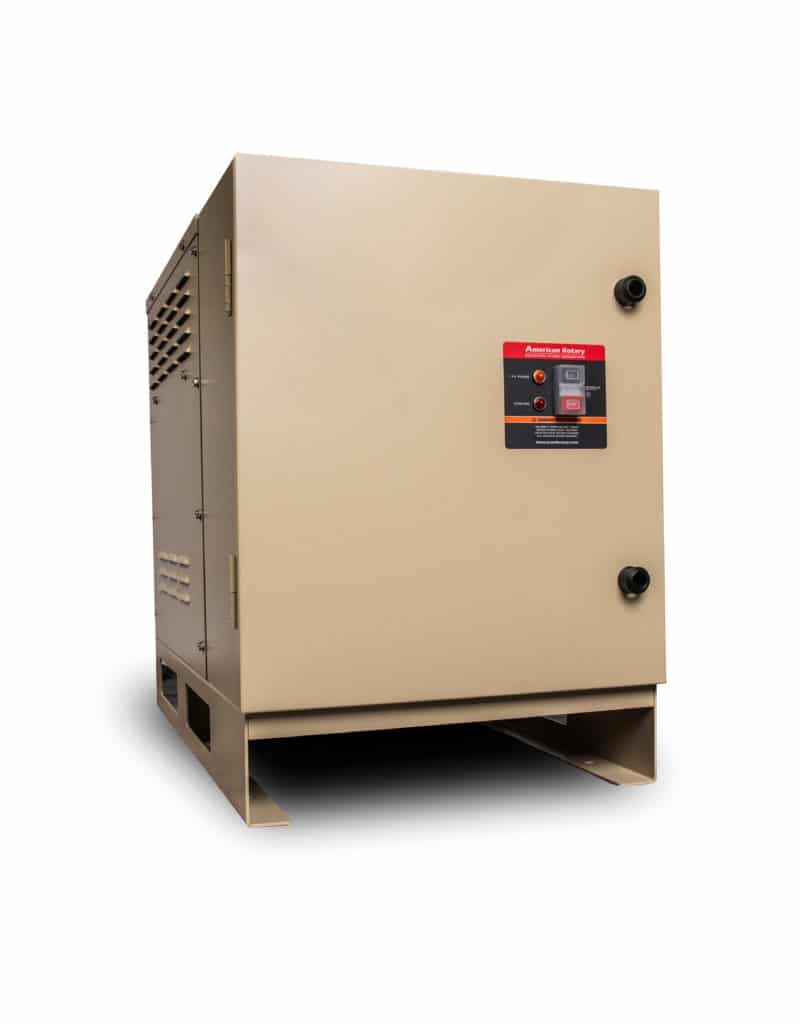 Located in Buffalo New York, Amy is a real estate agent who specializes in renting out commercial properties. Mainly focusing on properties used for varying businesses, her clients have a wide range of needs – many times requiring three phase. With some buildings located in more remote areas, as well as some older real estate spaces, bringing in three phase is not always a feasible option.

With a majority of her clients requiring three phase power to perform their business' daily operations, Amy needed a solution to get three phase readily available. Having three phase power available gives her clients more options for their business space to satisfy their needs as a majority of the listings Amy has available, only have single phase power.

She began researching and found that the incoming single phase power at her properties can be converted to three phase with the use of a phase converter. Not knowing what options would work best for her and her clients, Amy called up the American Rotary team and spoke with them about options for making three phase available at her commercial properties.

How Phase Converters Offered A Viable Solution

The American Rotary team helped Amy narrow in on the right product for the specific needs of her clients and properties. After reviewing the single phase power available at each location and the varying needs of her clients, they came to the solution that the industrial AI unit would be an excellent fit. This heavy duty industrial converter is capable of operating a broad range of equipment. Able to run anything from heavy duty, hard starting loads, to lighter, more general purpose machinery, the AI unit offers an array of equipment it can power, giving her clients then most flexible option for what they can operate.

Industrial Grade Design

The industrial AI unit is fully enclosed in our all in one 3R enclosure, allowing this unit to be installed both indoors or outdoors. Also equipped with a heavy duty mounting plate, Amy's clients have a wide array of options for installing their converter. The AI unit's easy to remove wash down filter also works to protect against dust, dirt and other harmful particles, keeping the converter running at peak efficiency.
Amy's clients' needs continue to grow, multiple AI units can be linked together in parallel, allowing room for growth if any future equipment is brought in or if additional capacity is needed by the client. The 3R enclosure also gives her clients the option of where the converter can be installed. If they are limited on space and can't have the units indoors, the units can be mounted outdoors. The sleek, visually pleasing design of the AI enclosure also ensures it is not an eyesore to surrounding
businesses.

Since installing phase converters, Amy has continued to lease out properties and has helped businesses find the right three phase spaces for their needs. A business park that has sat vacant for over a year now is home to a cabinet shop, meat processing facility and hobby auto shop!

Amy's properties now house businesses of all kinds and with the addition of the American Rotary's converters, will continue to grow her profits and find her clients the right properties for their needs.

Need Three-Phase Power for Commercial Properties?

Don't let your commercial space go unused! Real Estate Agents are just one of hundreds of thousands of
people and companies American Rotary has been able to help with rotary phase converters.

To see how American Rotary can provide the perfect solution for your three-phase power needs, call
1-888-743-6832 to speak with a customer service representative.